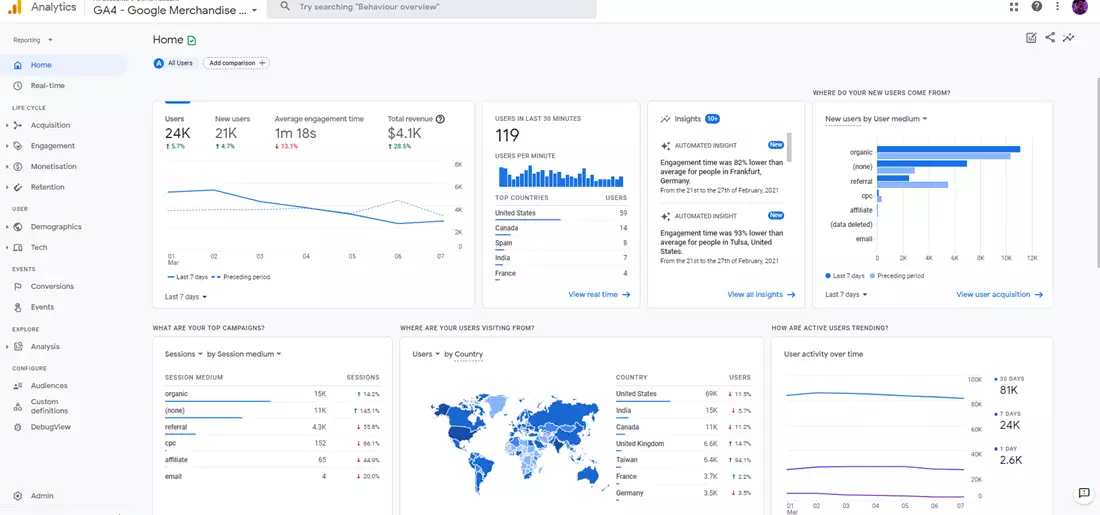 Universal Analytics-ageddon has arrived.
Google announced last week that they will cease processing new data in Universal Analytics after July 1, 2023, as they continue their transition to GA4. This is huge news for the vast majority of GA users. Given that the majority of standard website users are utilizing Universal Analytics, this means that the future is evolving at a faster pace than they may believe.
If you are unfamiliar with GA4, now is an excellent time to become acquainted.
You can continue sending data to and analyzing your web traffic as usual until July 1. After that date, UA will cease to collect data. You will retain access to that data for a minimum of six months following that date.
It's critical to note that you should avoid reporting across platforms (for example, Organic GA4 users vs. Organic UA users) because the reporting format will be different. Comparing apples to apples will be impossible, so the sooner you can migrate to GA4 and begin collecting data, the better. Once you've made the switch to GA4, you'll want to conduct all comparisons within that platform.
If year-over-year comparisons are critical to your business, you should consider transitioning to GA4 before July 2022.
What Should I Do If Universal Analytics Is Still Installed?
If you wish to remain within the Google Analytics ecosystem, you must migrate to GA4. There are numerous advantages to GA4, but in a nutshell, this is the future of web analytics. Unlike previous versions of Google Analytics, which only required minor tweaks, GA4 requires an entirely new set of tags and scripts. This adds a layer of complexity to GA4's setup compared to a standard setup.
How Do I Configure GA4?
If you do not already use Google Tag Manager, GA4 will require you to deploy a new GTAG code across all pages of your website. You will continue to receive pageviews as usual, but you will also receive scroll tracking, outbound clicks, internal site search, video engagements, and file downloads. Custom events, such as form submissions or ecommerce transactions, will almost certainly require the assistance of a skilled developer.
If you're already using GTM, GA4 can be deployed via a new tag type, and you'll receive all of the above-mentioned basic events. All custom events require the creation of new GA4 event tags; however, the existing trigger can be retained.
With all of the accounts we work with, we've been using GA4 as a reset point to clean up accumulated events and marketing pixels, which can be up to ten years old. We recommend auditing everything in GTM first, and then planning which tags should be migrated and which should not.
The future is approaching much faster than we anticipated, but having a plan in place will enable you to navigate it and take advantage of all of the incredible features offered by the new GA4.